Newsletter

Newsletter 1/2016

Report of Latvian Taekwon-do ITF Cup 2016
A.E.T.F. REPORT
Newsletter 1/2016
Report of Latvian Taekwon-do ITF Cup 2016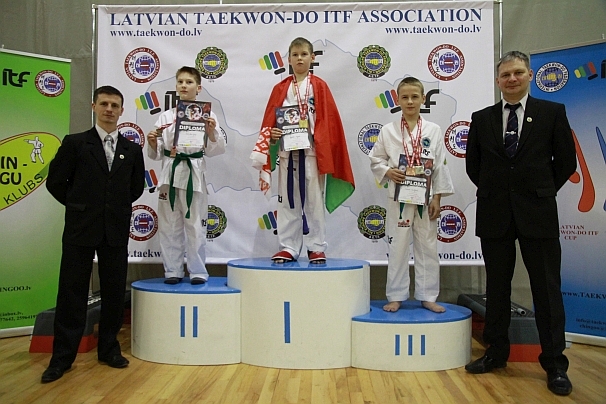 The annual 3rd Latvian Taekwon-do ITF Cup 2016 and 9th Latvian Taekwon-Do ITF Beginner Cup 2016 was organized by Sport club "Chin-Goo" and Latvian Taekwon-Do ITF Association on 20th February 2016, in Salaspils Sport hall, Salaspils (20 km from Riga), Latvia.
In tournament participated 156 athletes from 6 countries – Italy, Belorussia, Russia, Poland, Uzbekistan and Latvia, who was fought on five tatami floors – 3 for pattern and sparring, 1 for special technique and 1 for speed test and endurance test.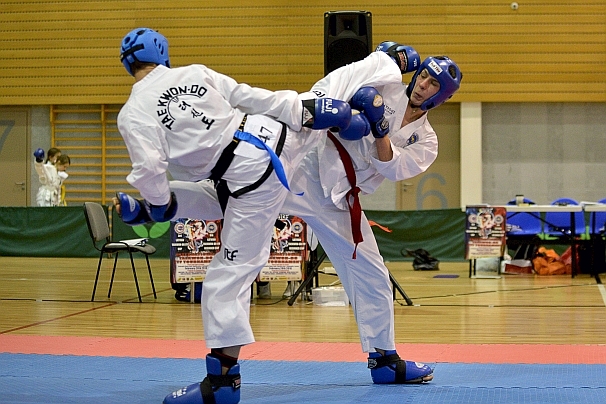 Fights was evaluated by 3 secretary and 32 umpires under the direction of main umpire Artur Saulite.
In total there were contest for 83 medal sets - 28 in pattern, 33 in sparring, 14 in special technique, 4 in speed test (Dollyo chagi), 4 in endurance test (Yop chagi).
The tournament was very good experience for young athletes and further stimulus for them to participate in other Taekwon-do competitions and to involve their friends in this kind of sport.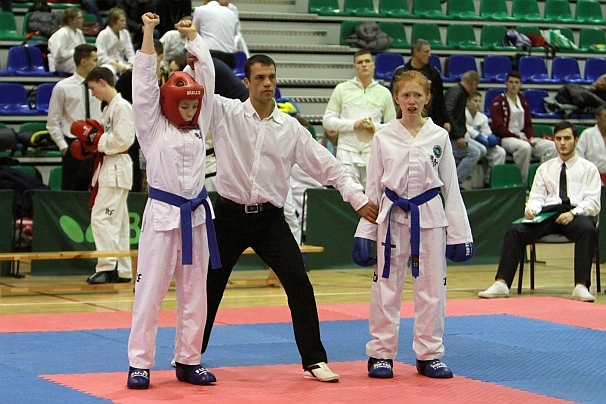 We want to say special thanks to our guests - Michał Korzybski (Matsogi Ciechanów, Poland), Oleg Pranevich (Belarusian Public Association Taekwon-do, Belarussia), Silvia Farigu and Christian Oriolani (TKD Sardegna, Italy), Han Gennadi and Bariev Sadriddin (Federation Taekwon-Do ITF of Uzbekistan, Uzbekistan), Alexandr Systsov (Sambo-70, Russia) and special supporters.
We are very thankful to Latvian Taekwon-do ITF president Mr. Armand Shaltenis (5 dan) for support in invitation of international teams and we want to express our gratitude to director of Technical committee of Latvia Mr. Jury Jershov (6 dan) for umpire preparation.
TEAM OVERALL RESULTS:
3rd Latvian Taekwon-do ITF cup 2016 (6 gup – VI dan)
1st place Matsogi Ciechanów POLAND
2nd place Viktorija-T LATVIA
3rd place Belarusian Public Association Taekwon-do BELARUSSIA
9th Latvian Taekwon-do ITF Beginner cup 2016 (10 – 7 gup)
1st place Čin-Gu LATVIA
2rd place Tan-Gun LATVIA
3rd place AlexClub LATVIA
ABSOLUTE CHAMPION
3rd Latvian Taekwon-do ITF cup 2016 (6 gup – VI dan)
Female – ZĄBCZYK Zuzanna (Matsogi Ciechanów, Poland)
10-11 years old – GRZELAK Maksym (Matsogi Ciechanów, Poland)
12-13 years old – ZEMĪTIS Matīss (Viktorija-T, Latvia)
14+ years old – ŠČOGOLEVS Leonīds (Viktorija-T, Latvia)
9th Latvian Taekwon-do ITF Beginner cup 2016 (10 – 7 gup)
Female – LELAUS Natalija (Tan-Gun, Latvia)
7-9 years old – LEWANDOWSKI Oskar (Matsogi Ciechanów, Poland)
10-11 years old – SUSHA Valentine (Belorussia)
12-13 years old – KALNIŅŠ Dāvids Verners (AlexClub, Latvia)
14+ years old – SKERANSKIS Vitalijs (Tan-Gun, Latvia)
See you next year in our taekwon-do celebrations.

Yours in Taekwon-Do,
Mr. Sergey Saulite
Head of the Organizing Committee
Latvia