Newsletter

Newsletter 1/2014

Central Winter TKD Camp – Szczyrk 2014
A.E.T.F. REPORT
Newsletter 1/2014
Central Winter TKD Camp – Szczyrk 2014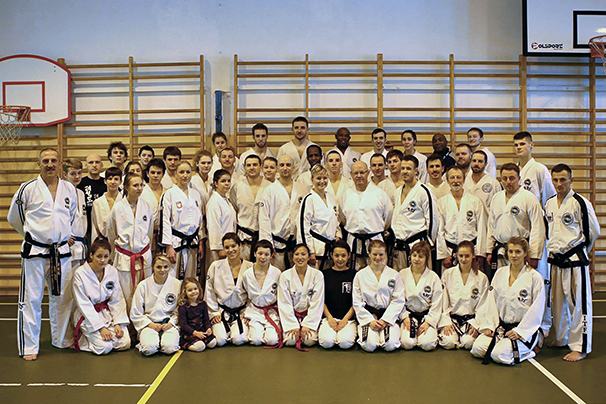 This year edition of the Central Winter Taekwon-Do Camp was as successful as in previous years. From January 24th to January 30th 2014 a group of participants being subjected to intensive Taekwon-do training as well as snowboard and ski for all those interested. The table tennis or billiard matches were a common issue during those few days.
Master Jerzy Jedut 7th degree, prepared especially for the needs of the Central Winter Taekwon-Do Camp the set of innovative exercises with the aim to improve the participants skills. The keynote was training with the bungee ropes. Master Jedut dedicated a large part of classes for the demonstration of exercises with this easy equipment. The result should be a better dynamics of performed exercises and their enrichment. Not usual exercises and combinations which are characteristic for the training session on such kind of sport camps were a very much desirable variation from every day routine.
Mr. Jarosław Suska was the chief of the most advanced group of participants, who choose ski or snowboard in the mornings. Afternoon he conducted traditional Taekwon-Do classes for the younger part of the participants. In the evenings he shared his knowledge and such a reach experience during the individual classes. In the opinion of the young adepts the trainings with Mr. Suska were very hard and demanding.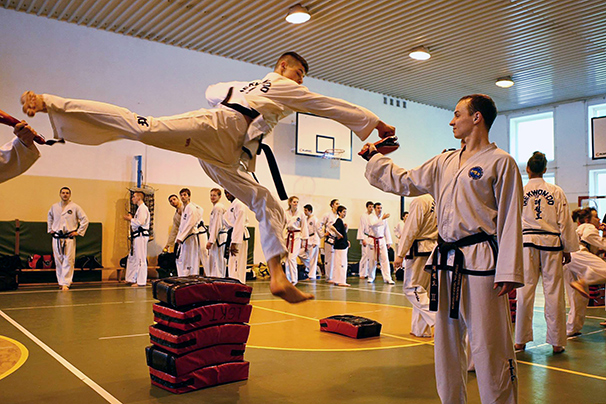 Jakub Gdzala
The individual training sessions were very popular. Everyone who wished could improve and perfect their individual technique and learn new patterns.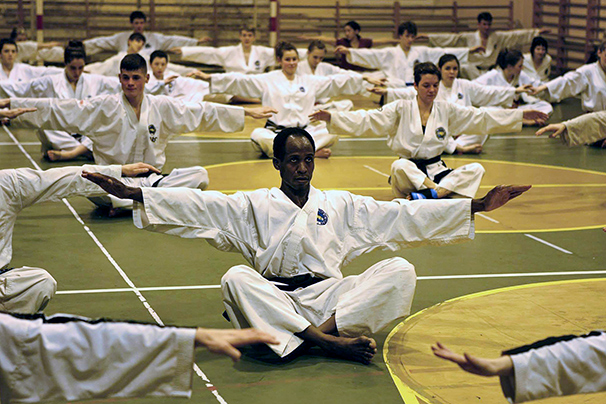 77 people (including the instructors' personnel) took part in the Central Winter Taekwon-Do Camp in Szczyrk, among them 14-membered delegation from England leaded by Master Tom Denis. In the team were competitors from England National Squad - Mr. Tom Nicholson – 5th degree – European Vice-champion 2013 in Sweden in the category 4th-6th male degree patterns, sibling Sofia and Michael Pernikis – both 3rd degree (Sofia was European Vice-champion in pattern in 2011, but also competitors, with whom Master Denis have high hopes in the future. Ukraine was represented by Ms. Iryna Kuznetsova – currently well known umpire, but also active instructor, in the past a titled competitor. Also a 5-membered delegation leaded by Ms. Lenka Palascakova – member of the Slovakia National Team and three person from Ireland came to Szczyrk.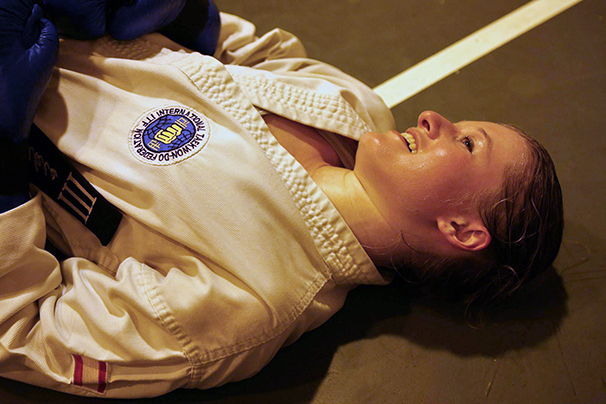 Sofia Pernikis 3rd Dan
Poland was represented by the competitors from 9 schools: Centrum Taekwon-Do ITF Wrocław, MKS Lewart Lubartów, RKS Feniks-Arete Rybnik, RCSW Fighter TKM Rybnik, KST Kolbudy, KAT Kraków, WSKT Wrocław, SSKT Garda Warszawa i LSKT Lublin.
See galery from the camp on Facebook:
https://www.facebook.com/profile.php?id=1227275925&sk=photos&collection_token=1227275925%3A2305272732%3A69&set=a.10202963570030034.1073741852.1227275925&type=1
To read the reports from the previous editions of the Central Winter Taekwon-Do Camps click on the links:
http://www.itfeurope.org/NL2012-01-50.html
http://www.itfeurope.org/NL2011-01-23.html
http://www.itfeurope.org/NL2010-01-22.html
http://itfeurope.org/NL2009-01-25.html
http://itfeurope.org/NL2005-01-25.html